It seems the Paralympic opening ceremony did its job and enlightened the nation, as well as the rest of the world.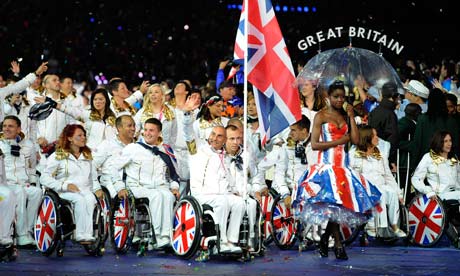 Everywhere I go, everyone is talking about the Paralympics, I thought by now we would all be nostalgically watching the best moments of the Olympics wishing it never ended, but everyone seems to be memorized by the superhuman Paralympians.
The Paralympians with their superhuman achievements are definitely inspiring a generation. Forget  LOGOC, forget the controversial and politically entwined legacy, just take a look at the athletes! Watching these people, no matter how disabled they seem, shine and beam from ear to ear accepting their medals is inspiring!
Ever single person I've talked to about the Paralympics has told me that watching the games has made them feel that they can do anything, especially if these athletes can achieve what they can, and overcome their day to day challenges just to be competing at London 2012.
The superhuman Paralympic spirit is spreading and infecting more people with each Paralympic medal, making each spectator believe in the "spirit in motion".